COVID-19 information bot built in 24 hours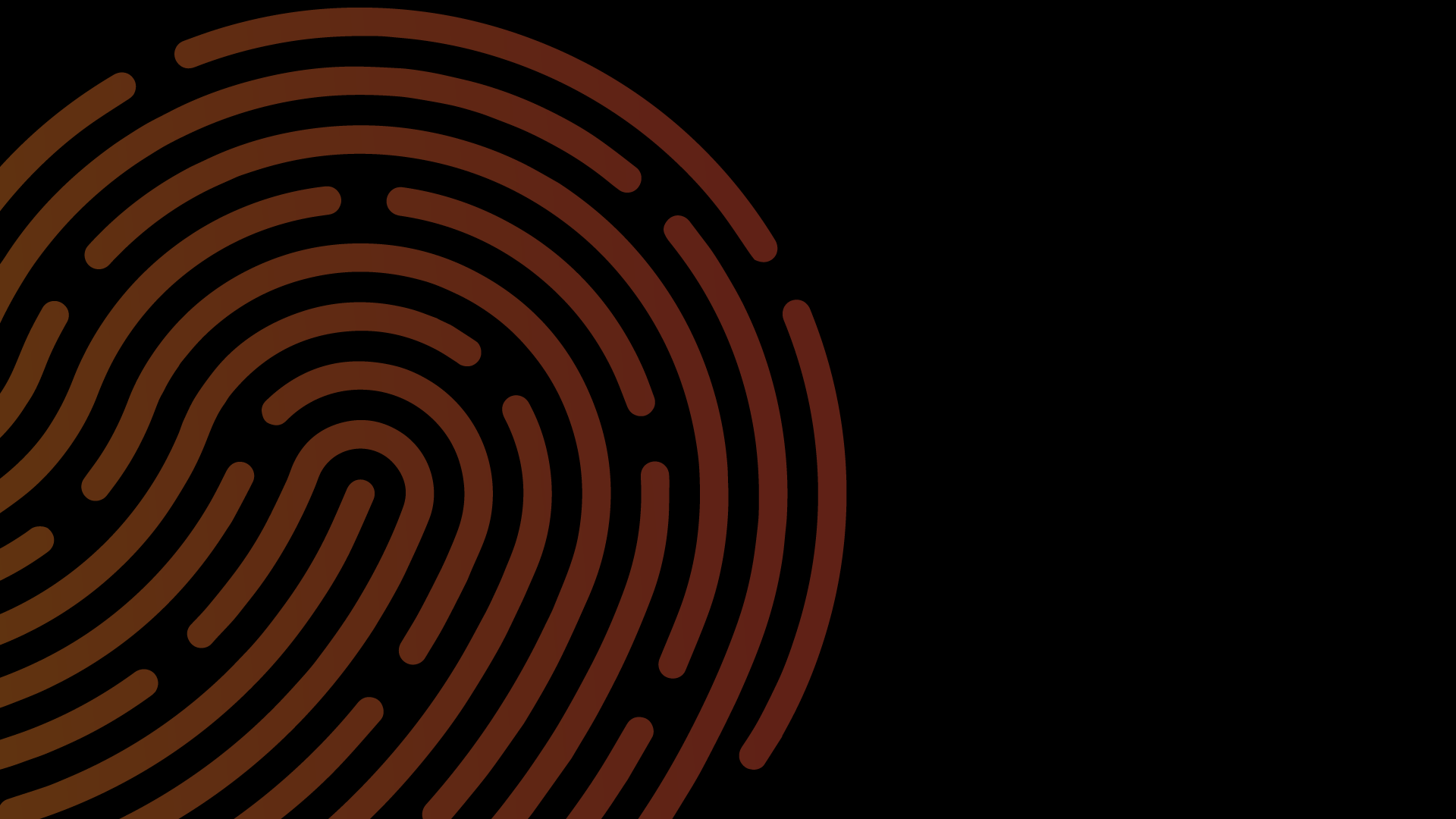 99X Technology
Understanding the importance of sharing accurate information with the general public during the COVID-19 pandemic, the United Nations Development Programme (UNDP) collaborated with 99X Technology to build a COVID-19 WHO information chatbot.  
Requirements and process 
The entire process was done online, with the parties collaborating via Zoom conferencing. The project scope included a localised version of WHO WhatsApp chat bot (Sinhala/Tamil) and the information to be updated real time. The bot also needed to operate on numbers and emojis.  
It had to be an option-based guided bot operating based on user input. The Initial interaction with the user requires a "Hi", followed by options for language selection (Sinhala/Tamil/English). 
Smooth collaboration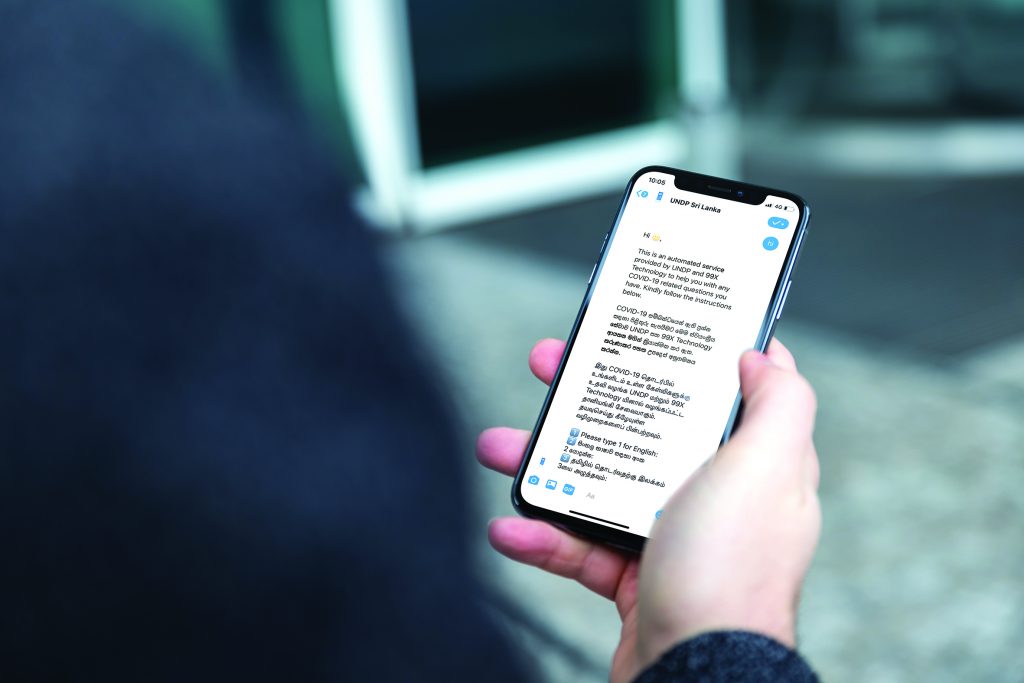 To ensure quick delivery, the UNDP on their end provided information available on APIs for data, drafted localised user journeys, gave access to information to API and data sources, and the possibility to link with Facebook/WhatsApp to expedite the business API approval process. 
In turn, the 99X Technology in parallel submitted the application for API and share reference code/confirmation information with UNDP, conducted POCs (proof of concepts) within hours and created prototypes based on similar applications.  
99X Technology and UNDP collaborated on content creation and translation and ongoing collaboration continues in editing, simplifying deploying new content changes to support a typical user's understanding. Testing shows that it can support 5 million Facebook users checking the app 5 times a day. 
Outcomes
Speaking about this platform, Robert Juhkam, Resident Representative of UNDP in Sri Lanka stated, "UNDP is pleased to have worked on this very useful and timely bot with 99X Technology. At a time when we need to counter misinformation, not only does this bot provide Sri Lankans accurate information in all 3 languages, but also shows the potential of effective partnerships at a crucial time such as this."
The Facebook Messenger Bot is now up and running, available to all Sri Lankans in Sinhala, Tamil and English languages, giving real–time updates sourced from the Health Promotion Bureau of Sri Lanka and World Health Organisation websites. Information shared with the public through it includes latest statistics, tips on how to protect yourself, advice for recent travellers, latest news, answers to the user's questions and more.  Check it out via: https://www.messenger.com/t/UNDPSriLanka 
"Given the seriousness of ensuring correct information goes out to people, in the middle of all this uncertainty and misinformation being shared, it was excellent to see how the 99X Technology and UNDP teams were able to work together remotely to deliver this information bot in basically 24 hours. A great effort by both teams and it was a testament to the fact that we are geared to deliver similar solutions rapidly to organisations, even while working remotely," observed Hasith Yaggahavita, CTO of 99X Technology. 
Interested in collaborating with 99X Technology to digitise your business and reach out to customers online? Check out some of the services we can offer you here and get in touch:
https://hs.99xtechnology.com/building-tackle-in-7-days-99x-technology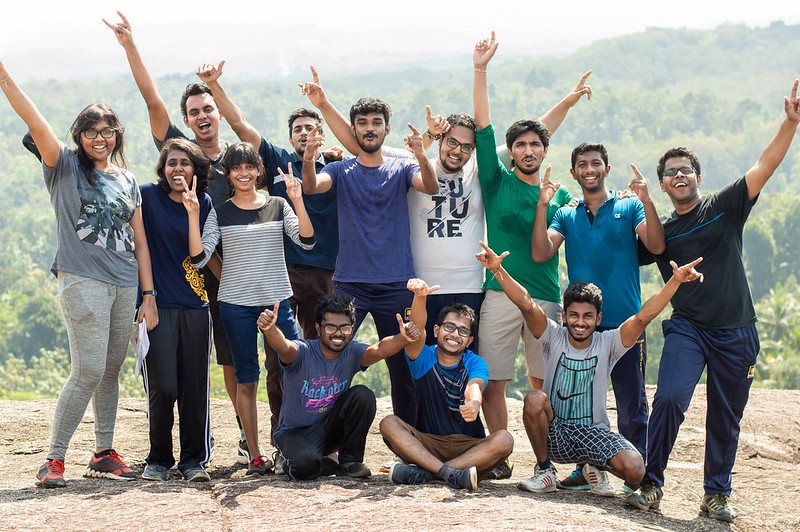 Kickstart your career with us
To apply for internships, please send in your CV to careers@99x.lk with 'Internship' in the subject line, and include a brief paragraph as to why you are suited to be an intern at 99X Technology