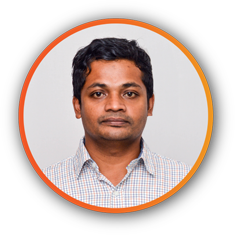 Suren Rodrigo
Consultant
Software Product Engineering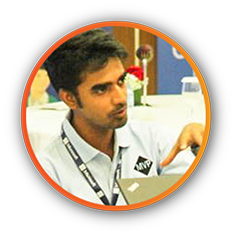 Sajeetharan Sinnathurai
Technical Lead

ELEVATE YOUR STRATEGY WITH DIGITAL TRANSFORMATION
Gearing Startups for Success through Product EngineeringDescription: Join our experts in a Hangout as they focus upon their recent experiences working with startups, to share the challenges they faced and how they worked towards overcoming them through product engineering best practices. They will then touch upon their work with customers through distributed teams and how we at 99X Technology were able to guide our startup clients towards launching a successful product
Speakers
Sajeetharan Sinnathurai A full stack developer, Sajeetharan has over five years of experience in Web & Application Development and Data Visualization using Open Source Technologies. Through his work, he has gained hands-on experience in HTML5, C#/Asp.Net, Silverlight, Java EE, Python, mobile web technologies and more. In 2017, he was named a Microsoft MVP in Visual Studio and Related Technologies.
Suren Rodrigo With over 10 years of experience in designing and developing software solutions, Suren possesses extensive exposure in the major software development stacks such as .NET, Java EE, LAMP and MEAN. With a keen interest keen interest in delivering business value by utilizing technology and teamwork, he has spent the last several years managing agile software product engineering teams towards delivering successful products.
Join us on
Wednesday, 30th August 2017 at 3.00PM (GMT +5.30)

to see how Gearing up startups Work!